Welcome to

SMETA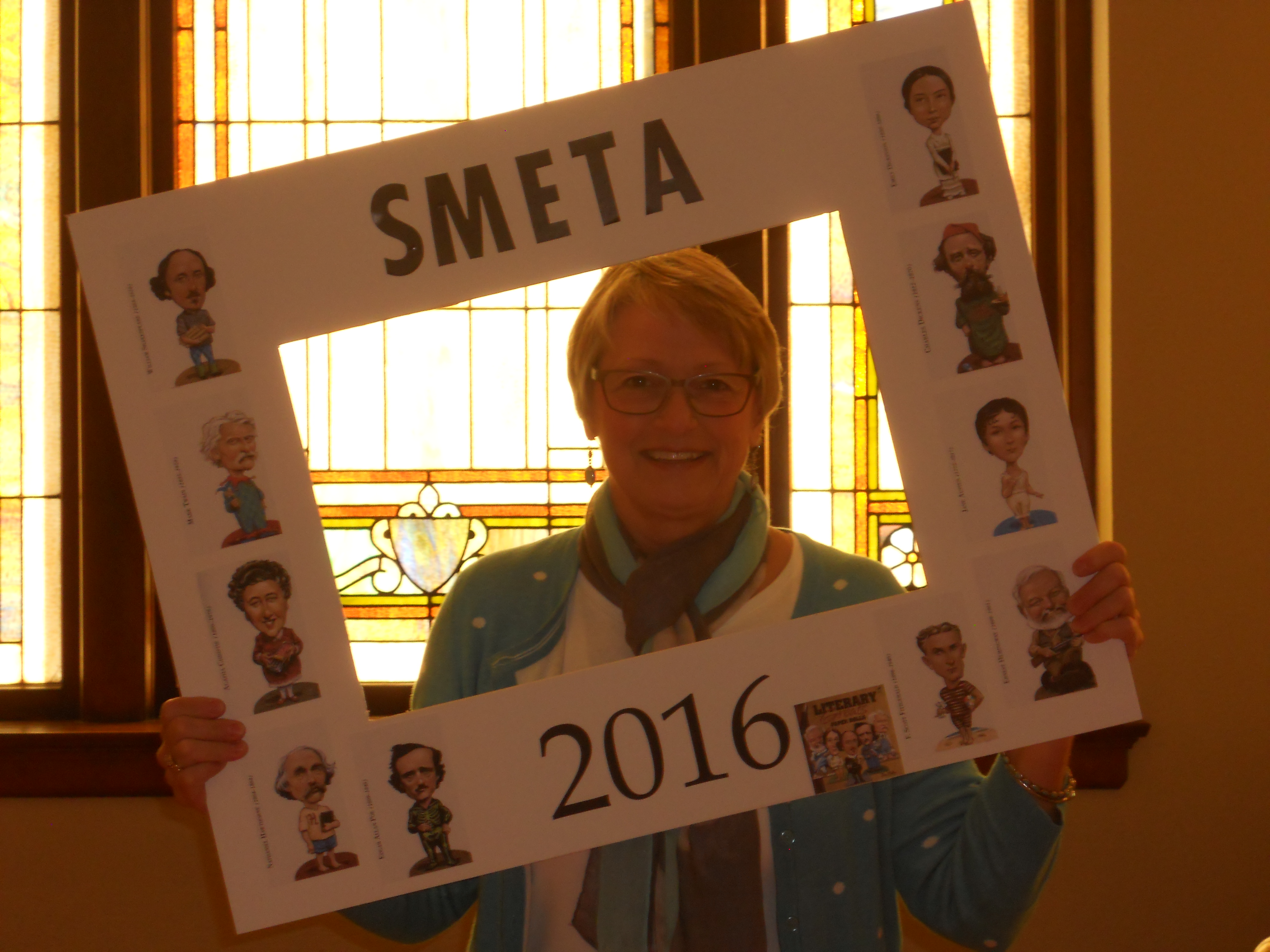 Crystal Cerny, 2017-18 SMETA President

Happy Fall Conference, ELA Colleagues!
It has been my pleasure to serve SMETA as your President this year. We have come full circle once again to conference time to gather as professionals, colleagues, and friends eager to share, discover, encourage, motivate, and inspire one another. The older I get, the more I realize the truth in the wise adage "Life is a circle."
From child to parent, from student to teacher, from novice to mentor, I find myself looking at life's journeys from a perspective that feels at once familiar and altogether new. These journeys interlock in unending circles of discovery and mastery, learning and teaching, acquiring and sharing. Interwoven throughout the journey is the never-ending thread of relationship, for it is the relational nature of the human condition that makes us unique, that gives us strength and hope, that causes us the greatest joy, the deepest pain. We laugh together. We cry together. We celebrate together. We muddle through. We soar. We struggle. We accomplish. And, it is the "we" of this circular path that makes every step easier to take.
We have seen educational theories and practices swing from one arc of the circle to the next and then back again. Whatever has been will probably come around again in one form or another…just ask anyone with more than five years of experience! The sun rises in the east and sets in the west as the very planet we call home circles the sun. I cannot help but believe there is power in the circle. It is one of the most heavily symbolized objects: the wedding ring, the ONE ring of power, life cycles of every description, magic rings, links in a chain, Olympic rings. Circles are everywhere!
We are fortunate to have this organization year in, year out that provides us with yet another circle of connection, another circle of professional information, another circle of strength and encouragement. As I consider my own career, looking back through my connection to this organization, I feel a strong sense of endurance and power. The federal government, the state government, our own local boards of education and administrators may throw at us whatever they will. We are the links of the chain that keep the process going, that make education work. We touch the lives of every child that crosses the thresholds of our rooms. It is the "we" of this circle that gives us such strength and power.
As we begin a new school year, let us remember that we hold great power in our words and deeds, that there is great strength in our connection as a professional group, and that we are traveling in a circle of never-ending inter-connectedness. Life truly is a circle. Join us September 22 at our Fall Conference and let the circle be unbroken. Two veteran instructors will present, "Lit" Literature Circles for Middles, Junior High, and Senior High students. Kandee Oliver and Shauna Wight will enlighten us on techniques for conducting engaging book groups in our classrooms.

See you 'round the circle,
Crystal Cerny