SMETA 2018 Fall Conference
Save the Date for the 2018 Fall Conference: Friday, November 2, 2018 on Southeast's Campus at the RPDC Building.
Reading and Writing: Bringing Words Together
Presented by Abigail Beckwith, Jackson High School and Susan Hekmat, Southeast RPDC
2018 Conference Roundtable Discussions will include
·Go-To Reading Strategies led by Christine Warren. Chris will share her favorite strategies to help students grasp complex text including previewing, summarizing, sequencing, and connecting.
·Grading Shortcuts led by Crystal Cerny. Crystal will offer tips and techniques to cut grading time. Shift some responsibility, try a few new tricks, and regain your sanity and free-time!
·Shakespeare Festival St. Louis. Teaching artists from SFSL will share a collection of activities which can easily be used in your classroom to introduce students to Shakespeare's works.
·What's New in Young Adult Literature? Find some new titles to engage your students.
Engaging Students Who Struggle From Start to Finish led by Shannon Clapsaddle. Shannon will share three strategies to support students who struggle with literacy from reading to analyzing to writing the final paper.
·Bringing Research Together led by Amanda Robins. Amanda will focus on a tested and trusted graphic organizer used to help students organize research. Cool apps and websites that help students conduct research will also be shared.
Rookie and Sage Question and Answer Session lled by Molly McConnell and Misty Everett. Bring your questions and concerns. No teaching topic is taboo to discuss.
·
2016 Conference Pictures
Terrie Fisher-Reed and Tracy Bouslog shared their closed reading technique, Reciprocal Reading in the keynote presentation.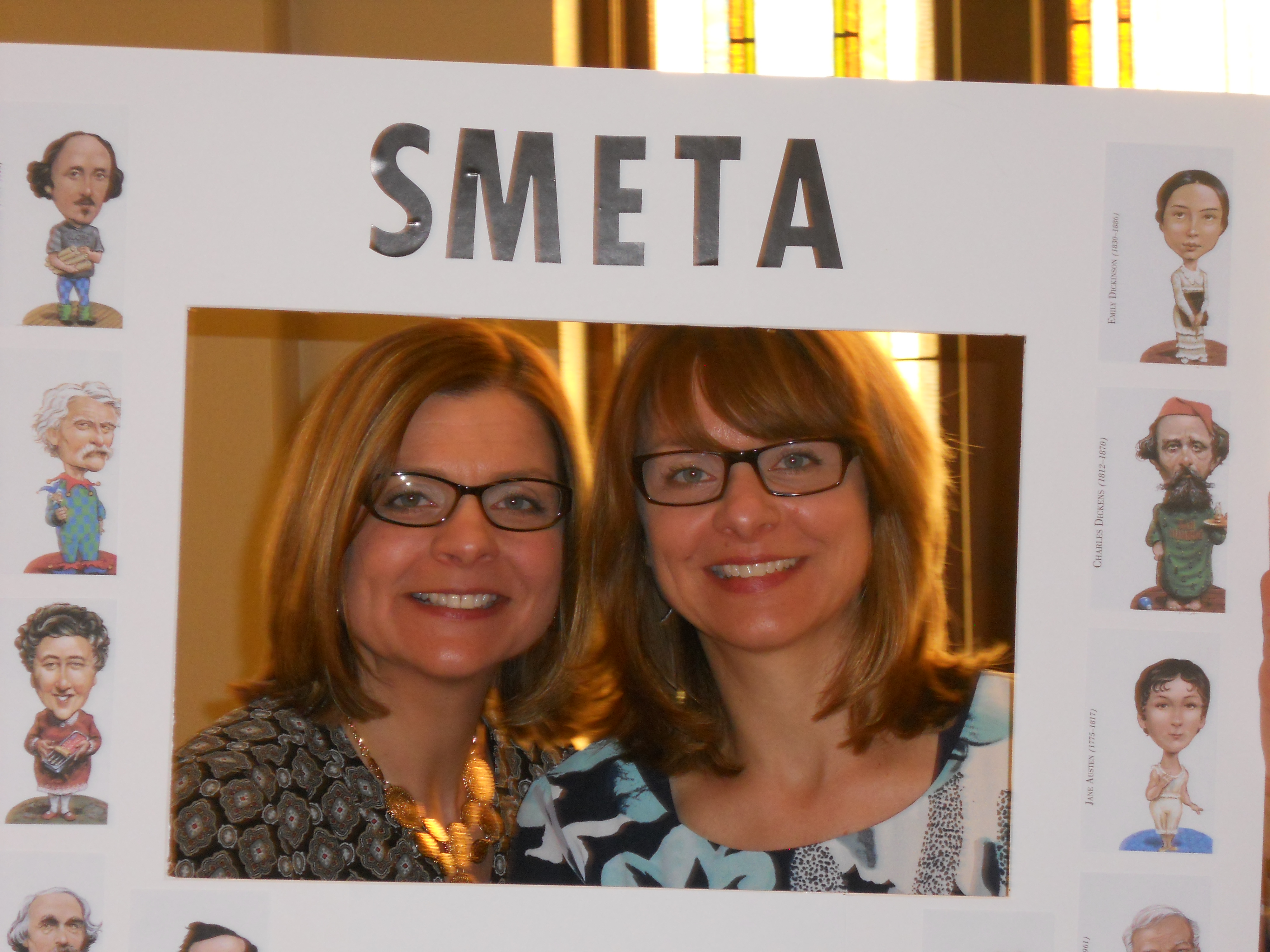 Kara Cracraft and Joyce Theiss smile for the camera.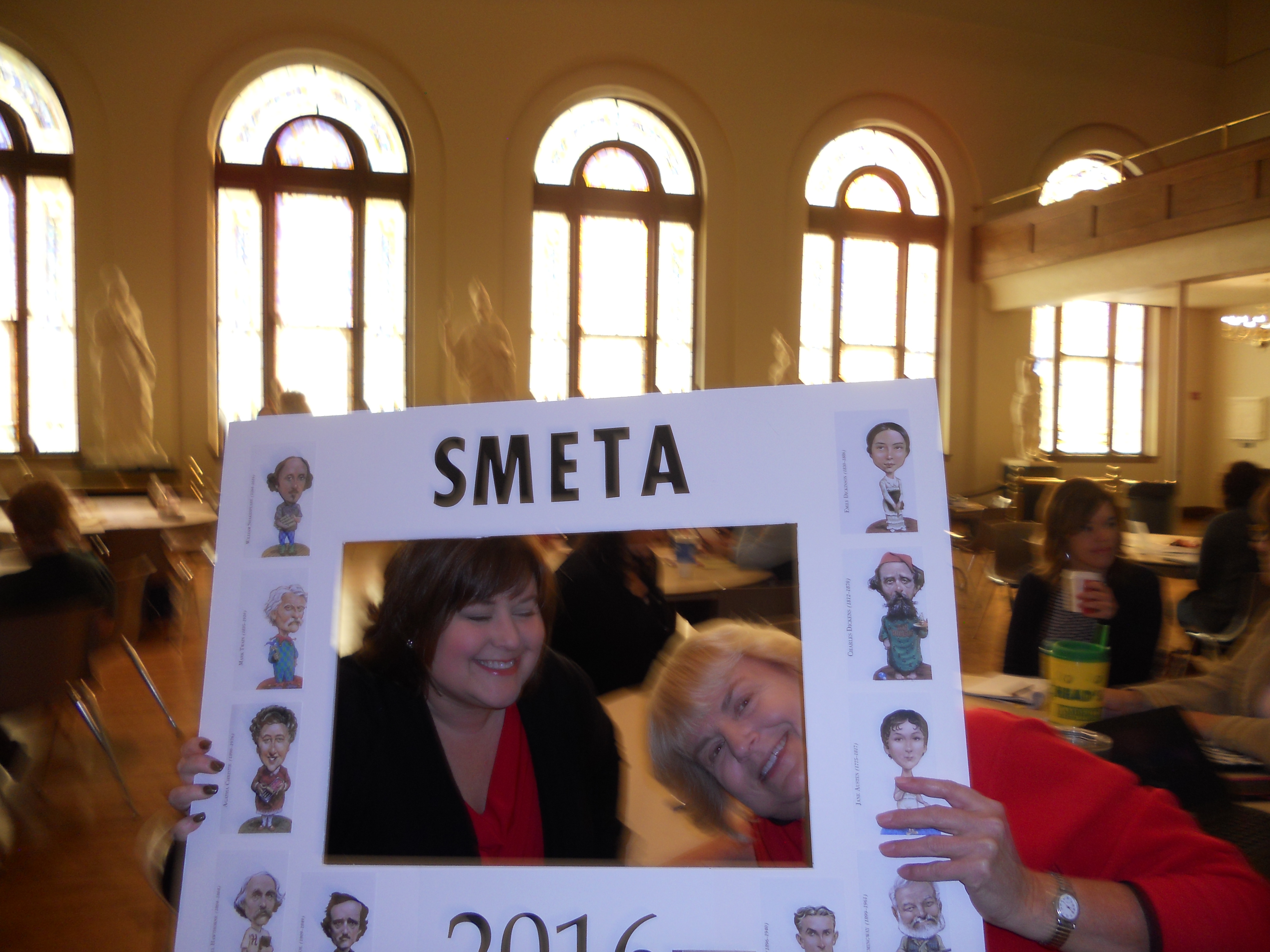 Roundtable Discussion in Session. Thanks, author Karen Sargeant for mentoring young teachers.

We learn a lot, work hard, but there is also much fun at a SMETA Conference.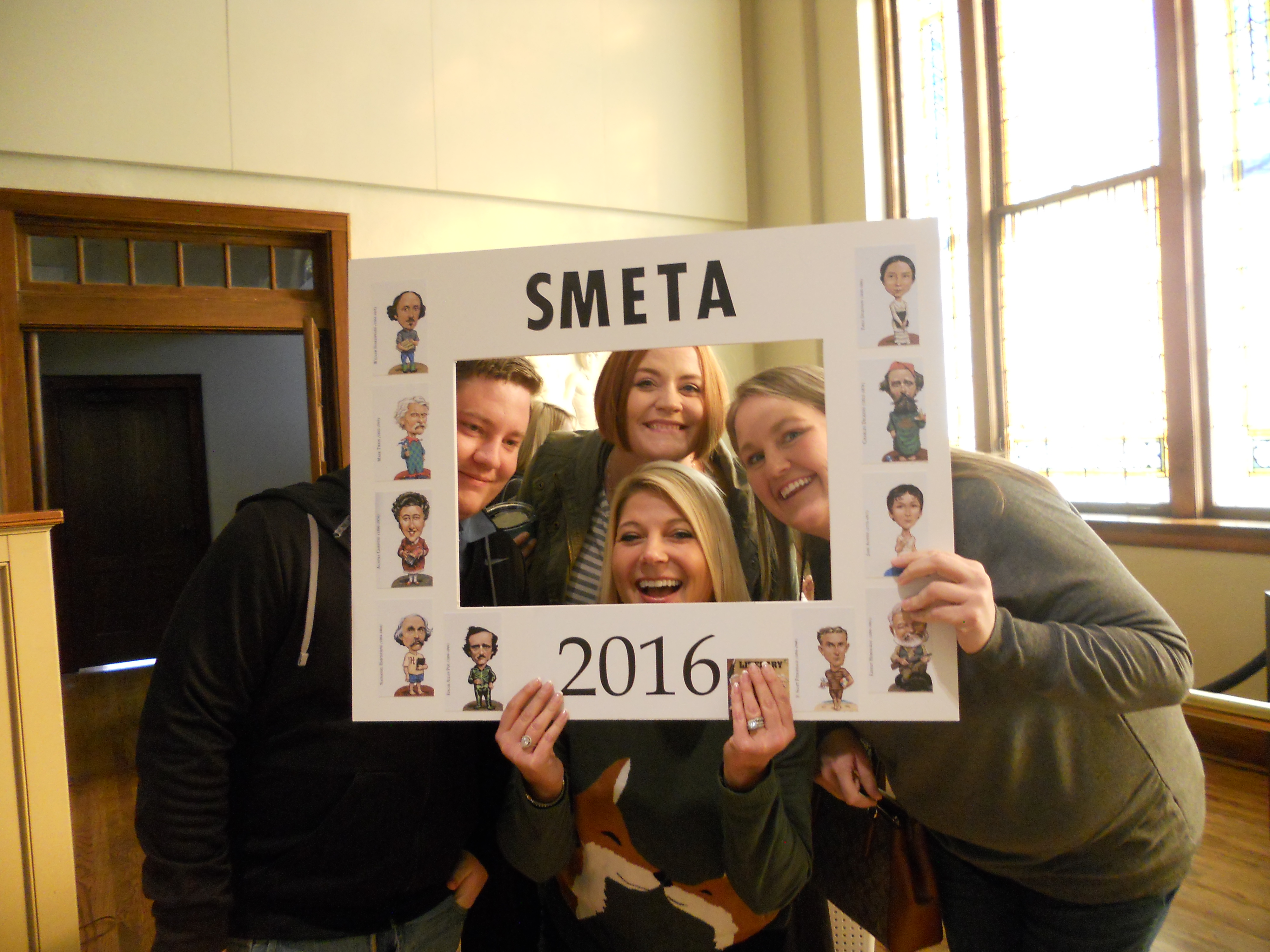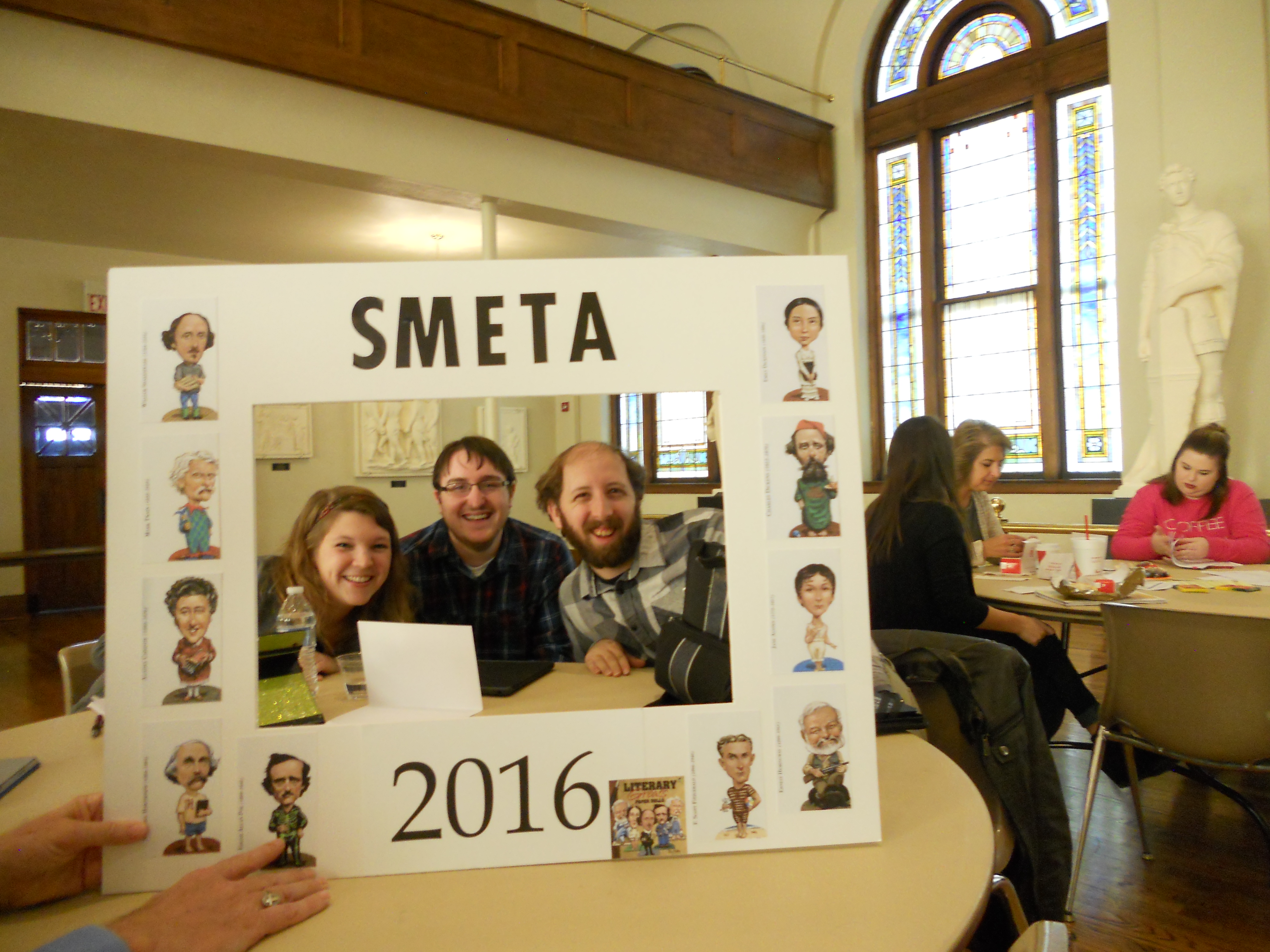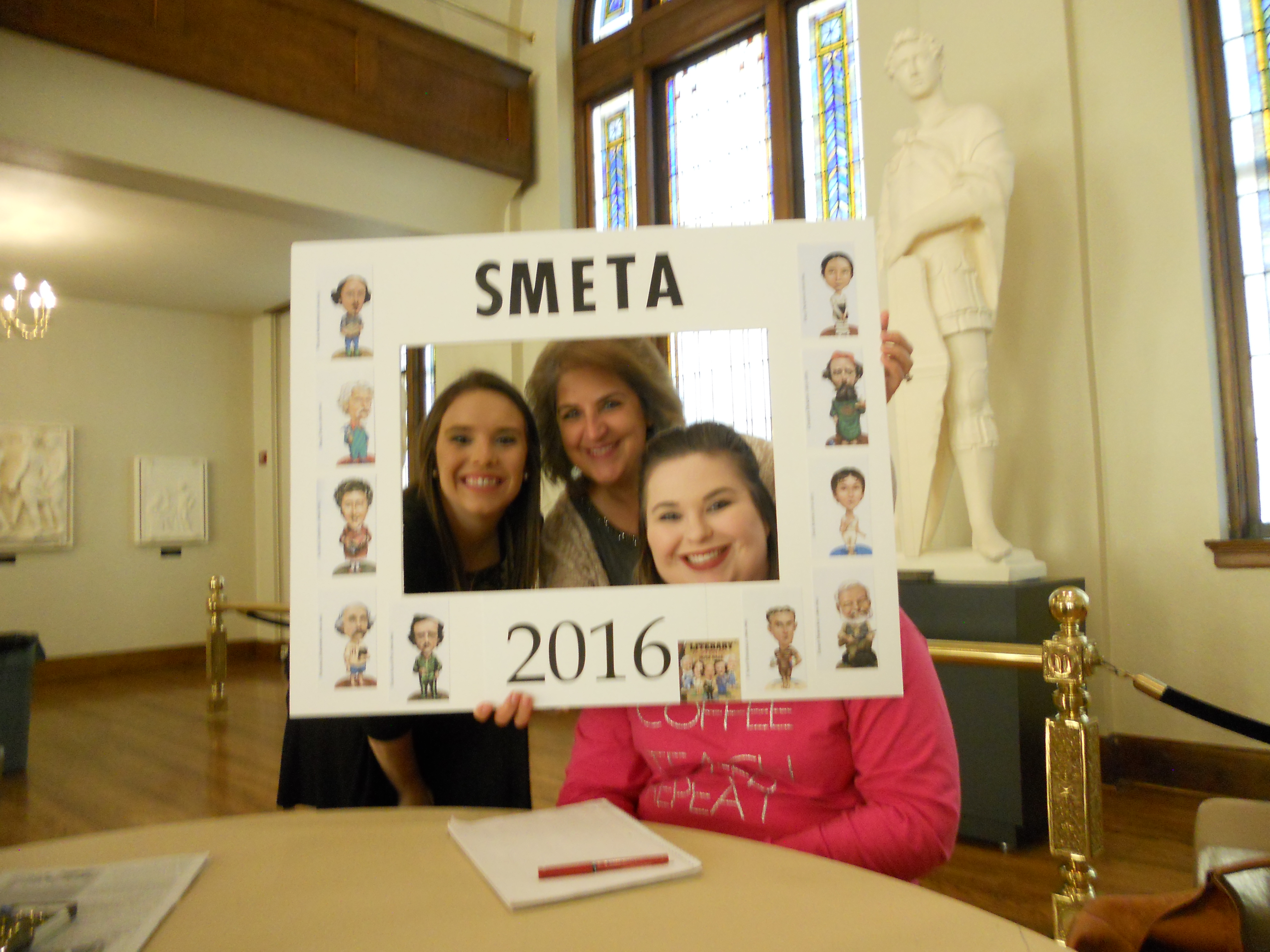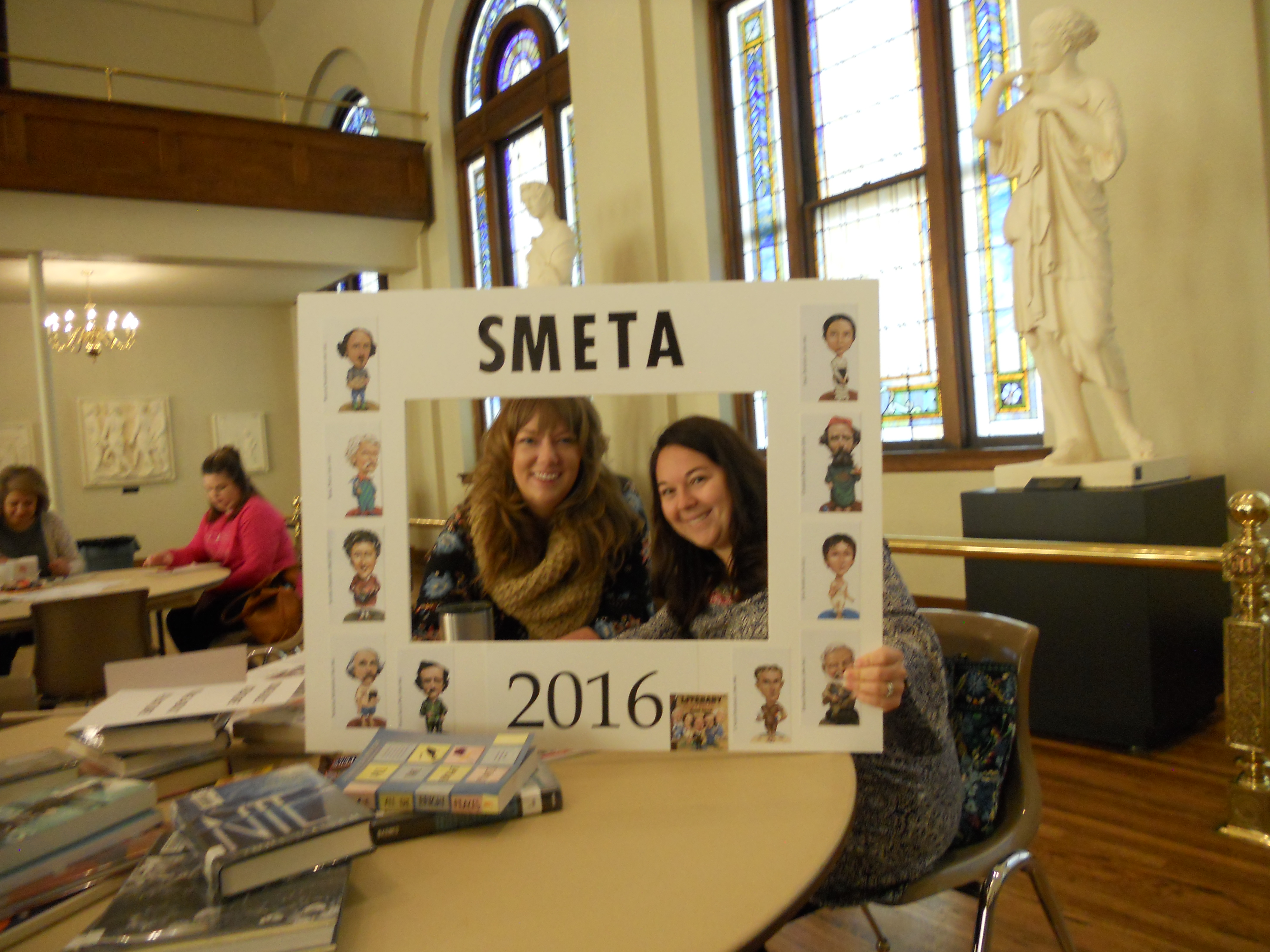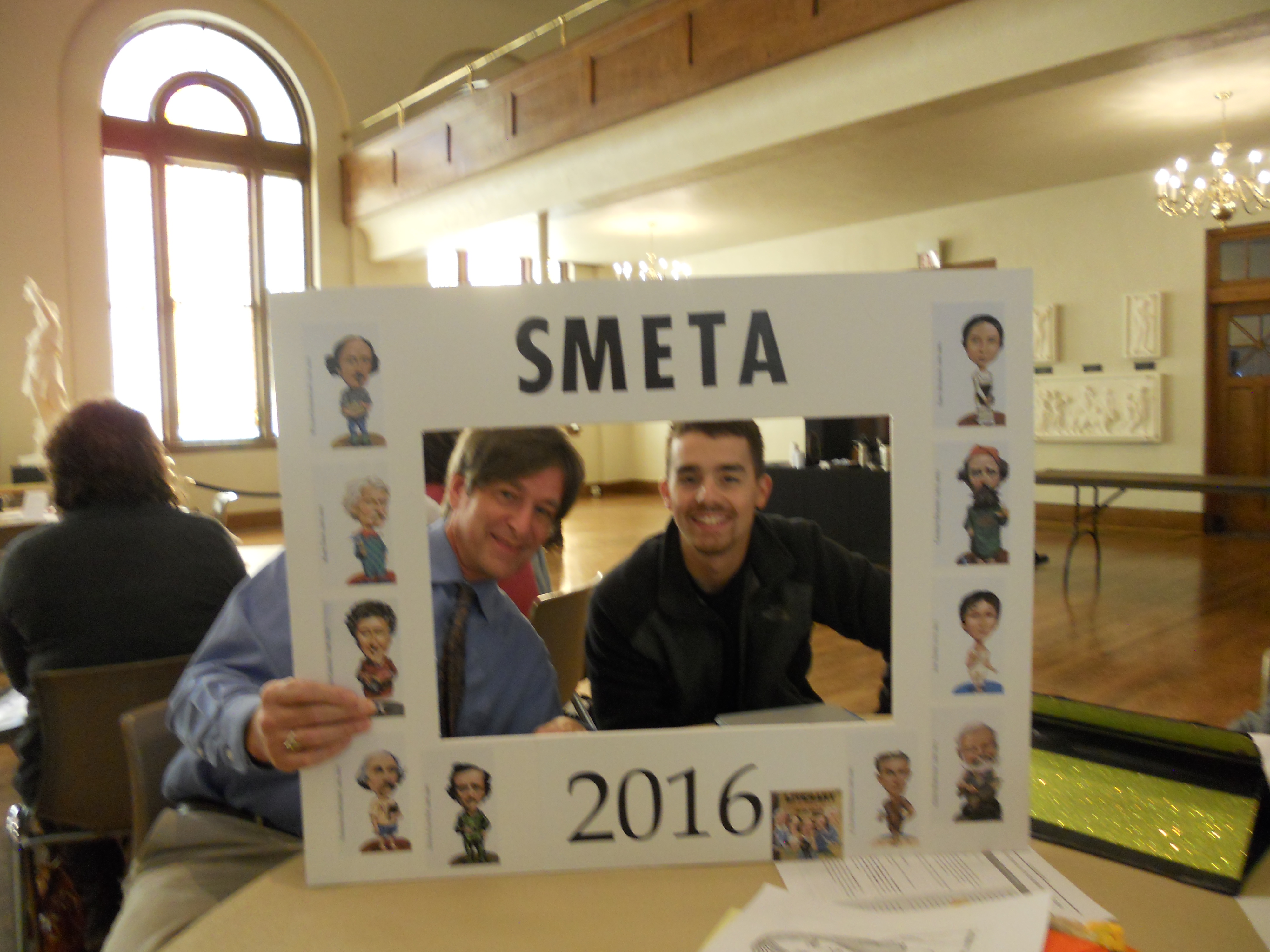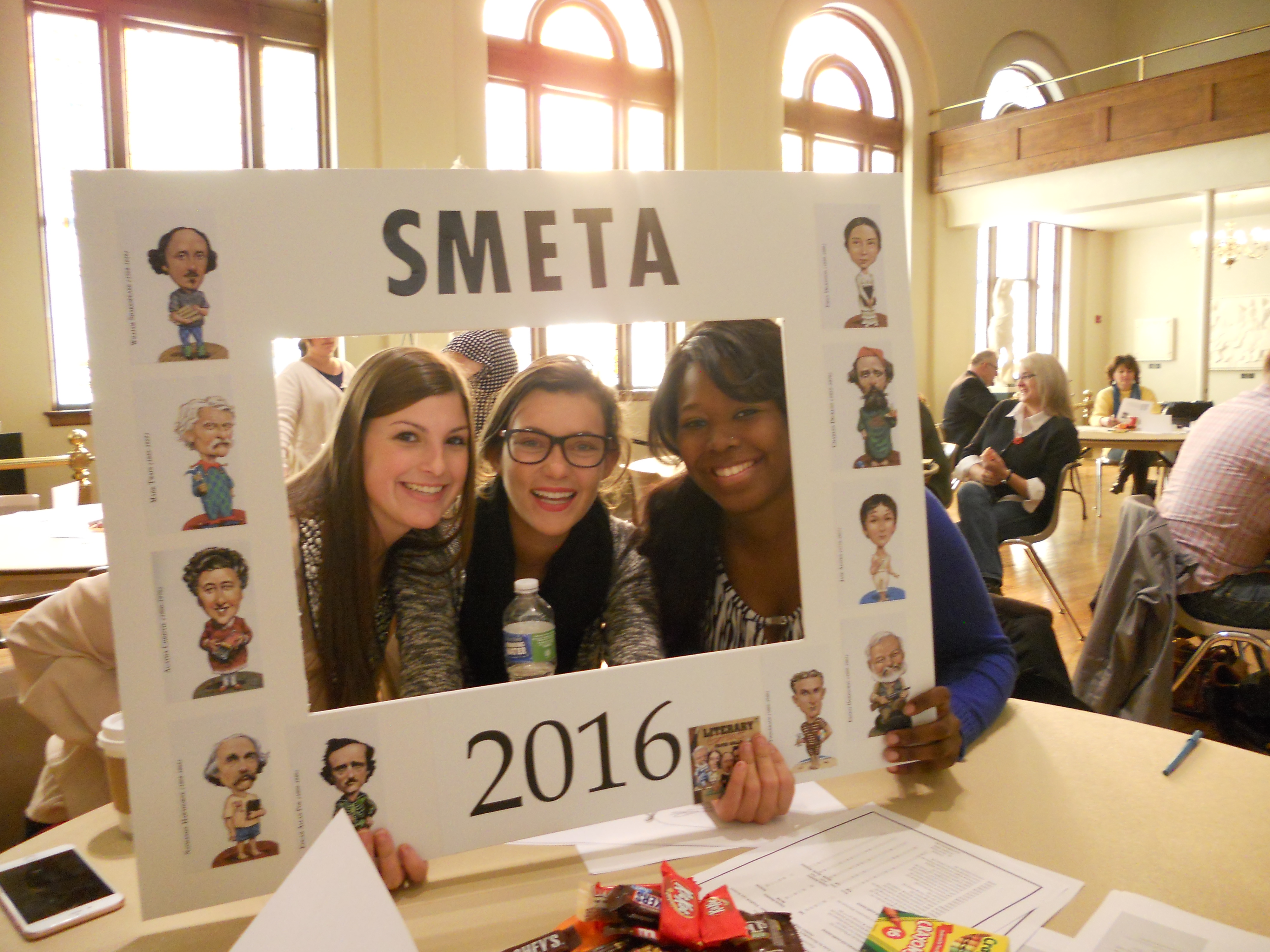 Past Conference Fun

Woodland English Teacher, Chris Elfrink, explains the on-line grammar program he uses with his students.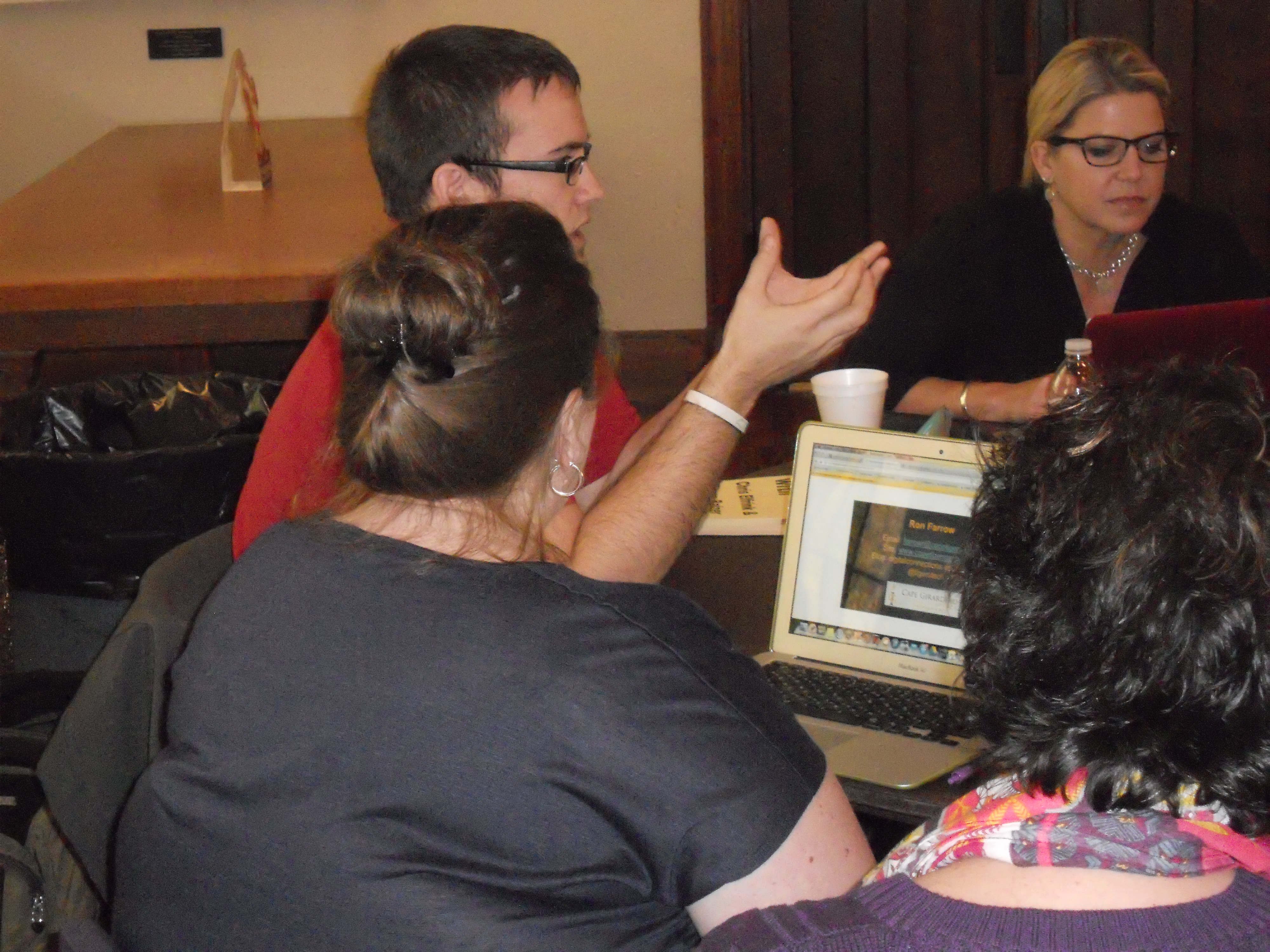 John Stephens, a middle school English teacher from Dexter and our honorary conference photographer, captured this view of the 2014 conference from the balcony of the conference facility.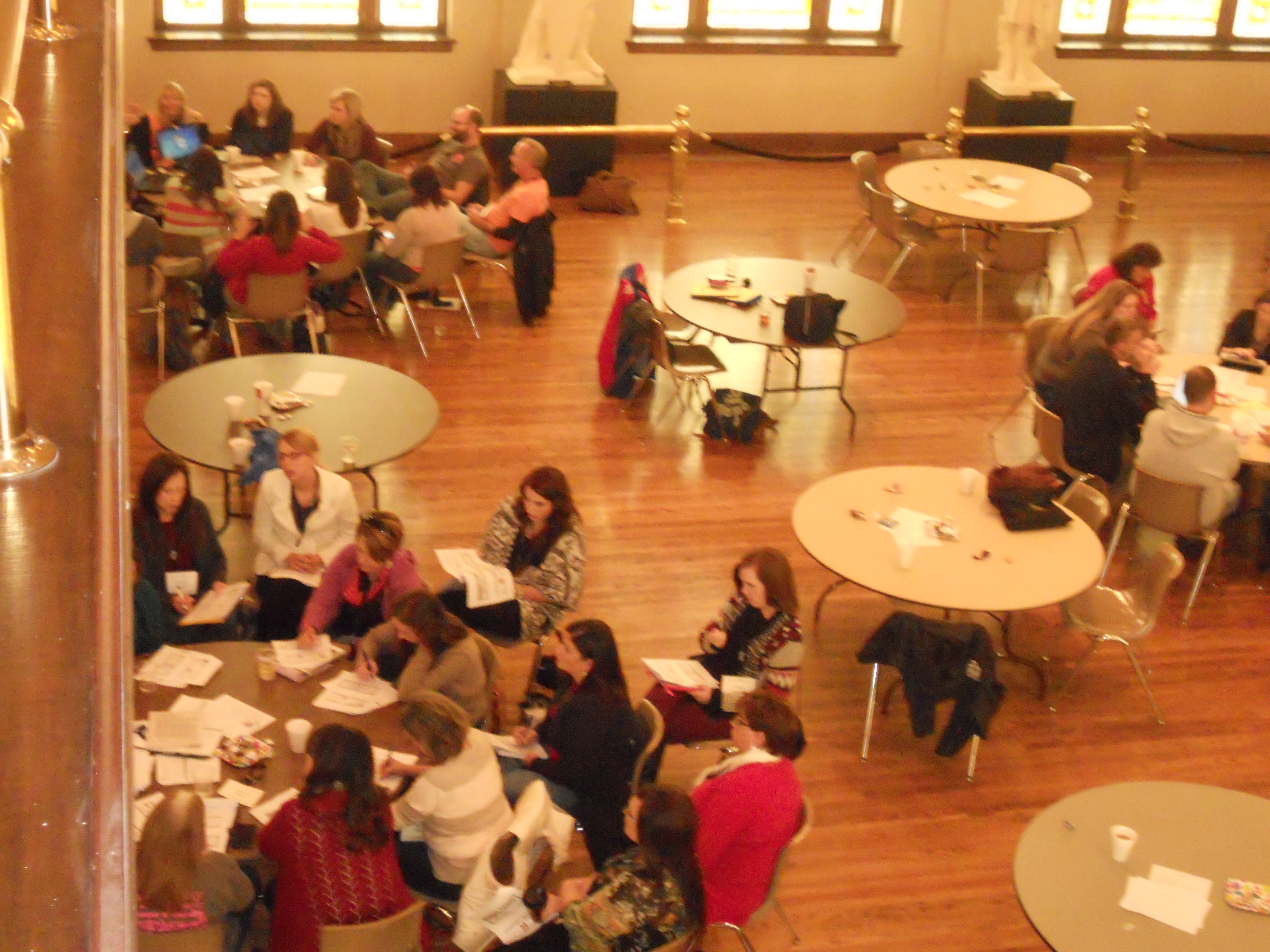 Jackson librarians Donna Brown and Danna Bruns share new young adult fiction titles and interest rouser ideas.
Autumn Stephens and John Snodgrass participate in the roundtable, "Let's Talk: Whole Class Discussion Techniques"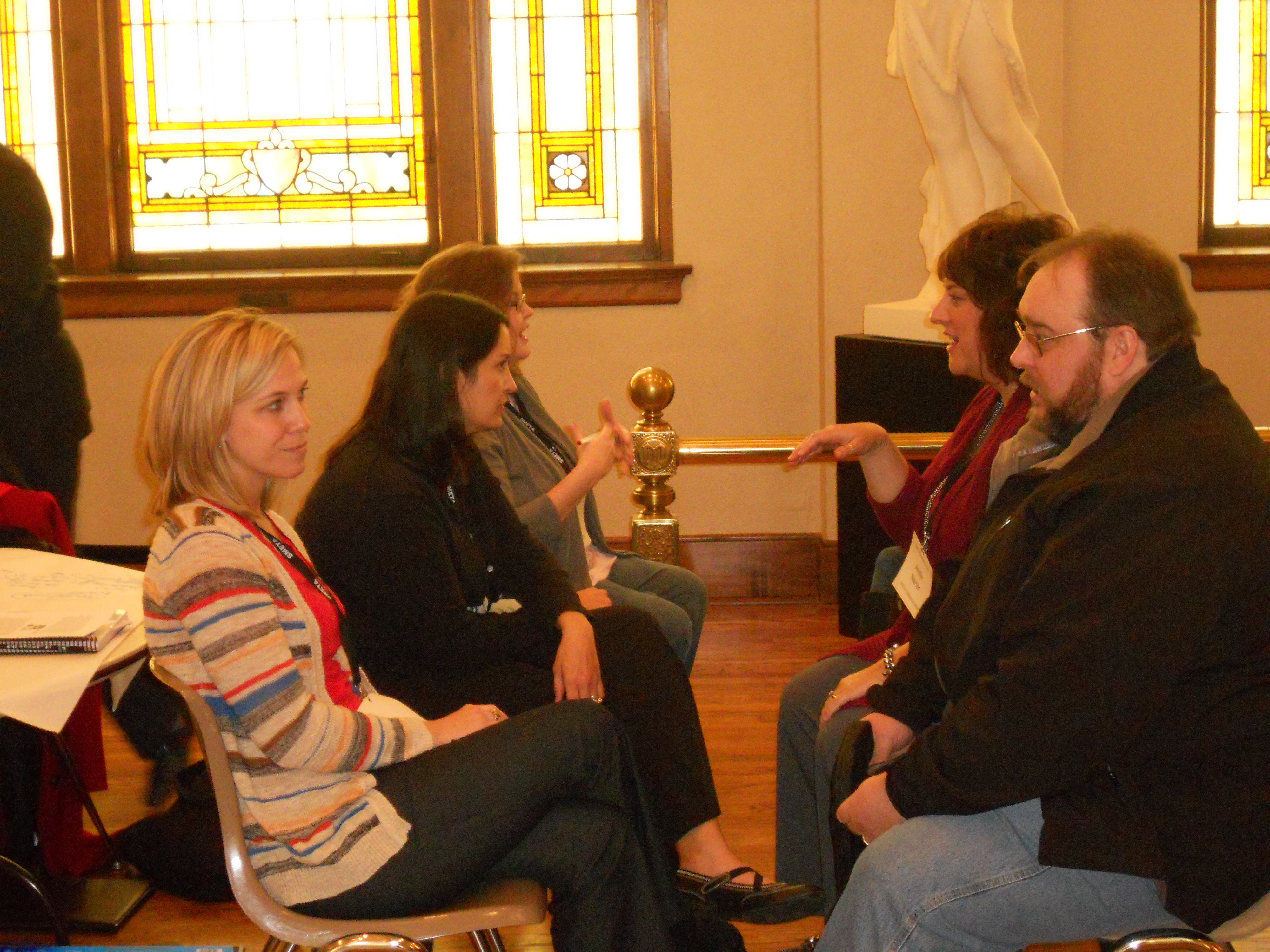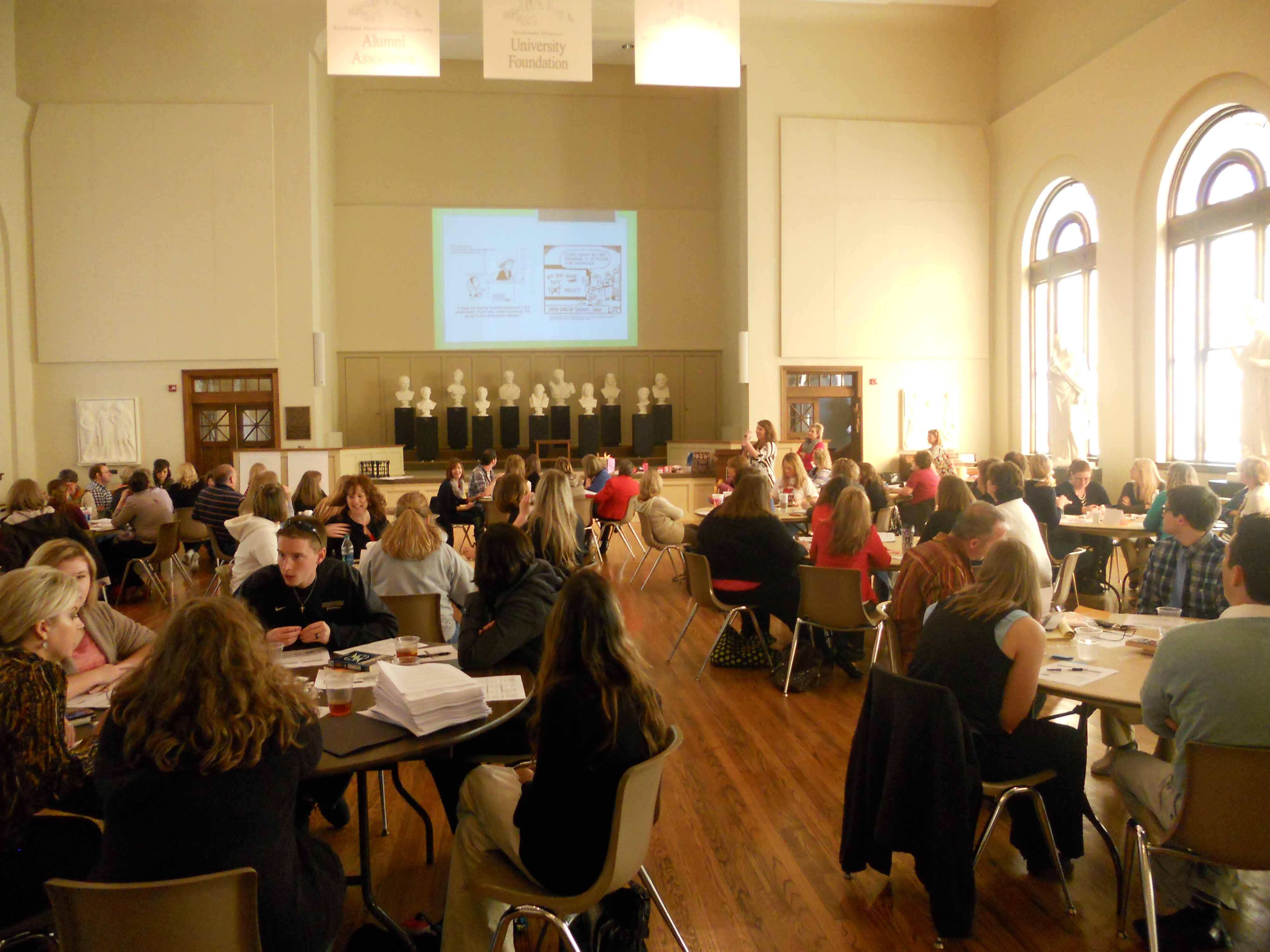 A full house is in attendance on a beautiful Friday in November. Join us for our 2018 CONFERENCE ON November 2 on the campus of Southeast Missouri State University, 920 Broadway.